The house is coming together nicely, thanks to (a lot of!) help from friends. I won't bore you with the oh-so-dull details of cleaning, sorting, and the impending plumber. Instead, I'll dazzle you with new furniture for the kitchen & dining room. I shopped at cb2.com, which is Crate & Barrel's mod little sister.  I got a cart for the kitchen, a new dining room table, and (wait for it….) a new minibar!
First, the cart: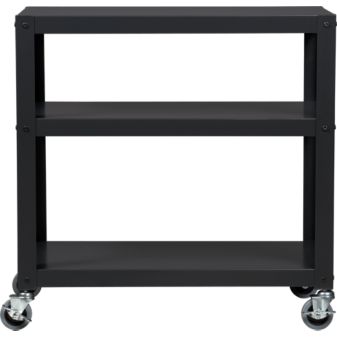 It's not the right color for the kitchen, so there might be some paint in its future.  But it is perfectly sized, and I already have it set up with the cutting board & knives on the top, mixing bowls in the middle, and pots & pans on the bottom shelf.  I think it's going to work out really well.
Next, the dining room table: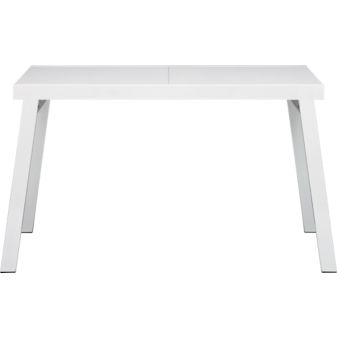 I was still rockin' the table that my ex's parents bought when they got married in 1953.  (And when I say my ex, I don't mean the most recent one, or the one before that, but the one before that!  Definitely time to move on!)  This table expands from 4′ to 6′, and the leaf sits on the frame, under the top.  How convenient!
And last, the minibar: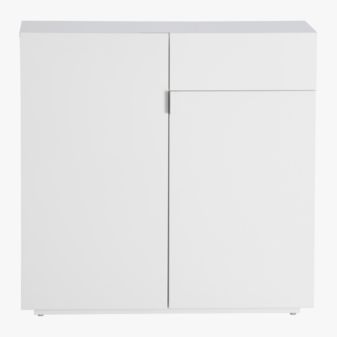 Truly, a thing of beauty.  I had all of the liquor out on a table in the corner of the dining room.  It looked messy, and also made me look like something of a lush.  Now, all the liquor is tucked away in this gorgeous cabinet, and I at least appear to be less of a lush. 
(All images vigged from the vendor website:  cb2.com.)
It is shocking how much the two pieces of furniture in the dining room really brighten up the entire room.  With the repro Poul Christiansen Klint 172 lamp that I put in a couple of years ago, and my makeshift-but-perfect Ikea buffet, the whole room has a very clean, mod feel that I just love!
I must send a special shout-out to the folks who spent their holiday helping me put all of this stuff together.  I'm still not naming names on this blog, but y'all know who you are.  Thank you, thank you, thank you!  You guys are awesome, and I know I couldn't have done it without you!